Posts for: December, 2017
By Catherine Pike, DDS, PC
December 29, 2017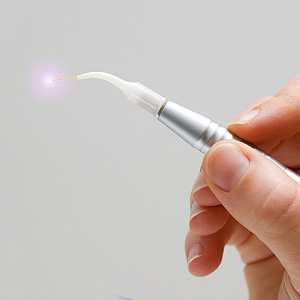 Periodontal (gum) disease is potentially devastating to your teeth, gums and bone. To fight it we have to remove the substance that causes and sustains the disease from all oral surfaces — a thin layer of bacteria and food particles known as plaque.
To accomplish this task, we use a variety of hand instruments called scalers to mechanically remove plaque and calculus (hardened plaque deposits), as well as ultrasonic equipment to vibrate plaque loose and flush it away with water. If we detect plaque deposits well below the gum line and around the tooth roots, we may need to use other techniques like root planing or surgery to access these deeper areas.
 While gum disease is persistent and aggressive, these traditional techniques have proven quite effective in controlling the infection and restoring health to diseased gums. Yet like other aspects of medicine and dentistry, technological advances have created a new option for gum disease treatment: the Nd:YAG laser.
The Nd:YAG laser is named for the crystal it uses to produce a narrow and intense beam of light on a specific frequency. In recent years it's become an important surgical tool because it can distinguish between diseased and healthy tissue, destroying the former while not affecting the latter. It's being used now on a limited basis for treating gum disease, especially for removing infected tissue in deep pockets that can form below the gum line, and for removing plaque and calculus from root surfaces.
 Because of its precision, early evidence of effectiveness is encouraging: minimal tissue damage and swelling, less bleeding and reduced patient discomfort after treatment. The heat from the laser has also been shown to kill bacteria and essentially sterilize the area.
Still, the findings aren't conclusive enough as to whether lasers are superior in most circumstances to traditional scaling methods. For the time being, we'll continue to use the tried and true methods for removing plaque and calculus. But as laser technology advances, the time may come when this new approach to gum disease treatment will become a more prominent and beneficial option for patients.
If you would like more information on your treatment options for gum disease, please contact us or schedule an appointment for a consultation. You can also learn more about this topic by reading the Dear Doctor magazine article "Lasers Versus Traditional Cleanings for Treating Gum Disease."
By Catherine Pike, DDS, PC
December 14, 2017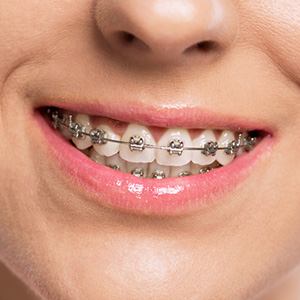 If you've ever looked at younger photos of yourself, you're sure to notice differences with your present appearance. Of course, your basic features might appear much the same. But maybe your lips seemed a little thicker back then, or your nose a bit less prominent.
This is because your facial features don't stop growing when you reach adulthood—they continue to change throughout your life. For example, lips reach their maximum thickness by around age 14 for girls or age 16 for boys; they'll remain at that level of thickness for a few years before gradually thinning throughout adulthood. The nose will also continue to grow, becoming more prominent especially as changes in the lower part of the face can make the chin appear shorter.
Although each of us ages at different rates and in different ways, these general physical trends are somewhat predictable. That's why we can use the knowledge of how our facial physiology changes with age to fine tune orthodontic or other cosmetic dental treatments. The most optimum approach is to consider treatment in the early stages of bite development during childhood or early adolescence.
This means we're doing more than correcting a patient's current bite: we're also taking into account how tooth movement now might affect the jaw and facial structures later in life. By incorporating our understanding of age-related changes into our treatment we might be able to provide some hedge against the effects of aging.
This approach starts with early comprehensive dental care, preferably before a child's first birthday, and an orthodontic evaluation at around age 6 to assess bite development. It may also be necessary to initiate interceptive treatment at an early age to lessen or even eliminate a growing bite problem to help ease the extent of future treatment. And if a bite requires correction, early evaluation can help create a timetable for effective treatment in later years.
Taking this approach can correct problems now affecting both dental health and appearance. But by acknowledging the aging process in our treatments, we can build the foundation for a beautiful smile well into the future.
If you would like more information on keeping an attractive smile throughout your life, please contact us or schedule an appointment for a consultation.